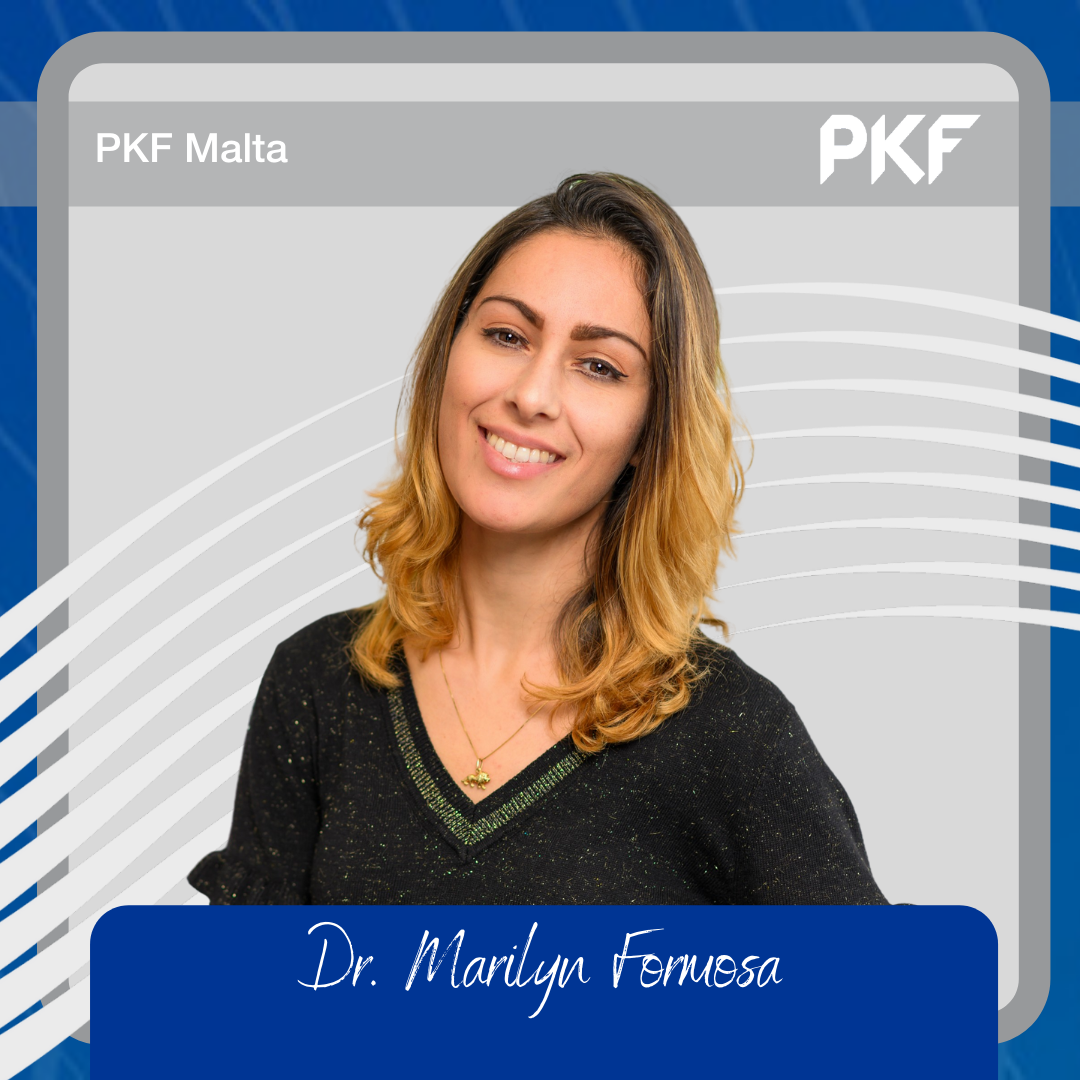 Dr Marilyn Formosa
Director

Professional Experience
Dr Marilyn Formosa, is PKF Malta's Head of Legal and sits on the board of Directors of PKF Malta's licensed Company Service Provider and licensed Approved Insurance Auditor group entity. She holds a Master degree in Financial Services and a Doctorate degree in Law, both obtained under the auspices of the University of Malta.
During the last year she sat for and successfully obtained qualifications in DLT and Virtual Financial Assets as well as AML and the role of MLRO's within the Virtual Financial Asset space, under the auspices of the national super-regulator, the Malta Financial Services Authority.
In Malta, she sits on the Education Committee of the Institute for Financial Services Practitioners whose role is to keep abreast with all legal and regulatory developments and ensure that adequate training/courses are coordinated and provided to the industry at a national level.
Over the last 6 years, Marilyn has travelled extensively promoting Malta as a choice jurisdiction with a special focus on Dubai, Abu Dhabi and China under High Net Worth Client and Family Office representation.
In August 2018 she formed part of a National Trade Delegation to Japan led by the Maltese Prime Minister which doubled up as a roadshow promoting Malta as 'blockchain island'. During October 2018 she travelled to attend the ICO Summit in Zurich, Switzerland and visited the canton of Zug on a second blockchain roadshow. In December 2018 Marilyn sat on a self-titled panel called "Malta – Putting DLT and Legal Certainty On The Same Page" at the "Unleashing Innovation in Blockchain" event at De Rode Hoed, Amsterdam.
Marilyn is a member of the Blockchain Malta Association.
Professional Qualifications
Master degree in Financial Services
Doctorate degree in Law
Return to directory