Malta Citizenship and Migration Solutions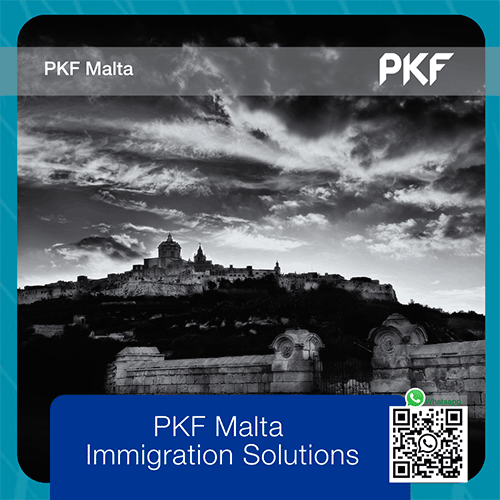 ---
Why Malta? 请参阅中文介绍
Malta, one of the smallest countries in the world is situated in the heart of the Mediterranean Sea between Europe and Africa. Due to its great strategic location, Malta was ruled by all the major world powers which include the Arabs, the Knights of St John, the French, and the British, the latter under which Malta spent some 200 years in colonial rule. Malta gained independence from the United Kingdom in 1964 and became a republic in 1974. After years of negotiations, Malta successfully became a member of the European Union in 2004 and presently forms part of the Schengen Agreement. In 2008 Malta acceded to the eurozone, making the Euro our currency, relinquishing the former Maltese Lira.
Some facts about Malta: 请参阅中文介绍 
2016 GDP: €9.3 billion
Languages: Maltese, English
Capital City: Valletta
Population: 420,601
In 2017, a surplus of €9,000,000 was registered in the consolidated fund (after 35 years); FITCH recently confirmed Malta's credit rating of 'A+' with a stable outlook;
Standard & Poor's upgrades Malta to an 'A' rating from its previous BBB+ rating, forecasting the Maltese economy to continue growing
International Monetary fund concluded that Malta is one of the fastest-growing economies in Europe
Unemployment is one of the lowest rates within the EU
Business Insider ranks Malta 6th in the world – in the best quality of life in the World for Expatriates (Leisure Options, Personal Happiness, Travel and Transport, Health and Well-being & Safety and Security)
Trip Advisor's 2017 Traveler's Choice Awards ranks Malta in Top 25 Destinations beating Rome, London and others;
More than 2,000,000 tourists visited Malta & Gozo in 2016, hence the attractiveness if the Islands;
More than seventy double taxation treaties;
Malta ranking 2nd out of the 67 countries Expats Destination – InterNations;
Valletta Cruise Port named top-rated Mediterranean Cruise Destination
Throughout the years Malta established itself as a tourist haven as well as an international hub for business. High in the ranks of what has flourished most in foreign direct investment terms, one finds the Financial services sector, the iGaming industry, ICT, and Aviation.
Malta offers a wide range of citizenship and residence programs to on-looking high-net-worth individuals.
---
Employment Related Services
Because employees are a naturally occurring and integral part of our client's operations, we have become well-versed with the niceties arising on a day to day basis and developing tailored solutions to address the same.
Our services include vetting and drafting of service agreements;
handling of payroll and book-keeping services,
Compiling, drafting and vetting paperwork necessary for Single Permit Applications,
Registration of PE Number Process handling for Clients seeking to employ recruits
Compiling, drafting and vetting paperwork necessary for Residence Permit / Maltese ID as applicable
---
Tax Planning in Malta 请参阅中文介绍
Another key benefit to investing in Malta is the full imputation tax regime that Malta has.  Despite being a small island Malta enjoys the following fiscal advantages:
Europe Member of the European Union and Access to EU Directives
Double Tax Treaty Extensive double tax treaty network (+65 DTTs)
Refund Through the application of this refund mechanism the combined overall tax burden in Malta can be reduced to between 0% and 10%
Full Imputation System Ensures that dividends are taxed once and any tax paid by the company on its profits is fully imputed to the shareholder
Participation Exemption Availability exemption from tax on dividend income
Royalties No withholding tax on repatriation of dividends, interest, and royalties
---
Investment in Malta Success stories
More than 250 foreign companies have already invested in Malta and are operating in the country:
SHANGHAI POWER ELECTRIC INVESTMENT OF 320 Million Euro – 2015;
Lufthansa, HSBC, Microsoft, Banif, Baxter, Combino Pharm, ST Microelectronics and Playmobil, among others, operate successfully in Malta;
2016: Huawei Research & Development (5 Million Euro), Barts Medical School (200 Million Euro Investment) – US Crane Currency Investment (100 Million Investment)
There are 76 double taxation treaties between Malta and third countries
Malta has the largest ship register in the European Union;
The Construction Industry is booming – great return on investment;
Malta is an i-Gaming Hub with very robust legislation;
Malta is fast becoming a leading global financial services industry;
The new aviation park will establish Malta as a leader in the aircraft maintenance industry;
Hollywood  (Troy, The Davinci Code, Alexander, By the Sea, World War Z, Clash of the Titans): Great government incentives for the Filming Industry
---
Malta – A regional centre for Strategic Investment and Doing Business
Very easy to set up a business;
Strategically located at the centre of the Mediterranean sea;
Pro-business Government with easy access to decision makers;
International Finance Centres;
Excellent ICT Infrastructure;
Advantageous corporate tax systems;
Strong work ethics and high productivity levels;
Easy access to and strong diplomatic and trade relations with North Africa and the Middle East;
Malta being a logistics hub;
Great Filming Industry;
---
Why PKF Malta?
PKF is an international organisation with over 488 offices, operating in 150 countries across five regions. We specialise in Audit & Assurance, tax, advisory services and internal audit insurance.
Your reliable Service Provider in Malta for:
Audit & Assurance
Accredited Agents for all Malta Immigration Programs
Company Formation
Business Advisory
Aircraft & yacht registrations
Corporate and Taxation Advice
Surveys, Statistics & Mathematics
Trustee & Fiduciary Services